The System Audit report contains data about all activity on your My1Login account. You can use this report to review all of the activities on your account or to review a specific user's activity within a specified timeframe.


System Audit Data is kept for 12 months.
Admin activity can not be deleted from the system audit outside of the 12 month retention policy.
Parameters
The Login Attempts Summary page can be filtered using the following parameters:
Username

Date


"What" - Activity


Application
Running the Report
To run the System Audit Report:
From the Admin Console, navigate to Reports> System Audit

By default, the report will export all activity from the same calendar month.

You can filter the page results using Username, Start Date/End Date, What, and Application.

Click Search to view filtered results on the report page.
Click Export to CSV in the top left hand corner to download the selected data as a comma separated value (CSV).
Retrieving the Report

A toast notification will let you know that your report has been added to the queue: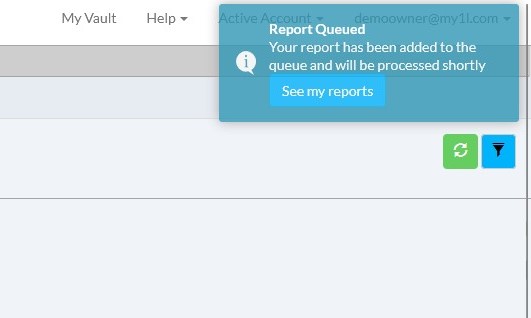 Another will let you know when the report has been processed: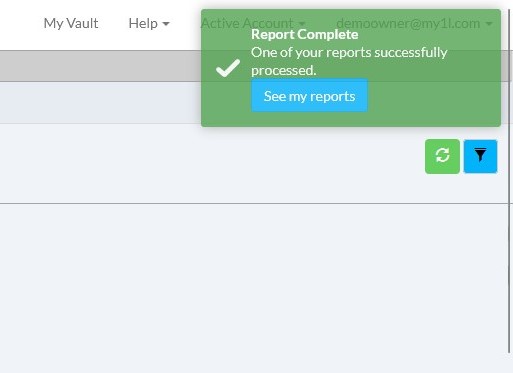 You can either click on the Report Complete popup or navigate to Reports> Generated Reports to see your reports ready for download. Click the Download button and your report will download to a CSV file.


If you are waiting on the Generated Reports page and your report is still showing as "Queued" you may need to refresh the page for the Download button to appear.


Reports are available for download for 30 days after creation.

Results



The report page shows the following information:
Who

Domain

What

Label
Date

Outcome

IP Address
The CSV report includes:
Audit Entry Type - 'What' - Explained